nixit menstrual cup
$54.00 CAD
Sorry! This product is currently out of stock.
At nixit, we make menstrual cups simple. Ultra soft silicone and a unique, one size fits all  shape, nixit conforms to you. No confusing sizes, no awkward folds.
Veronica
— 05/04/2020
Game Changer for Active Lifestyle
"I was buying organic tampons before that were super expensive, I've been through 3 cycles and already saved about $60 bucks. Highly recommend!"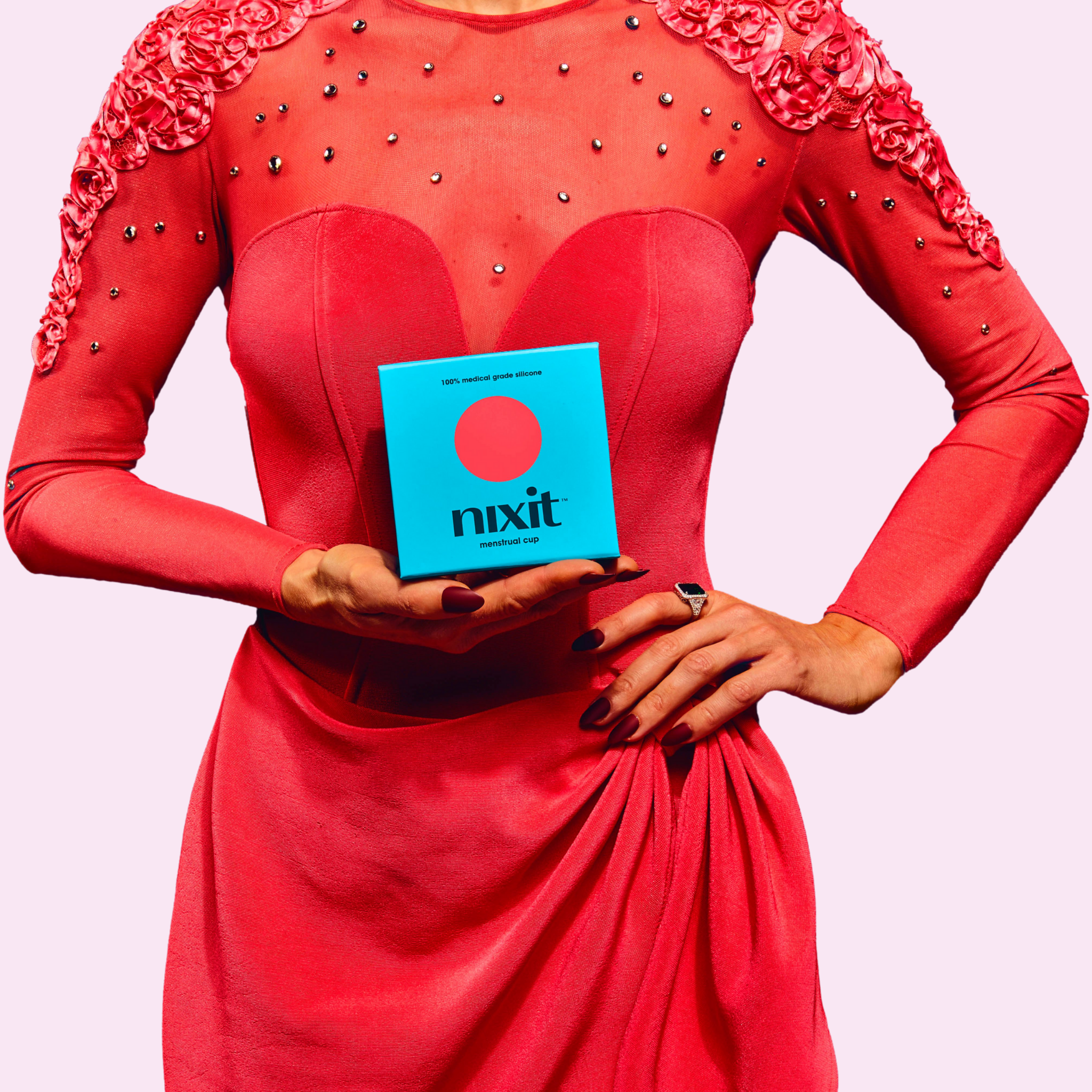 88% of our customers don't even feel nixit when they use it.
We've designed the nixit cup to be as thin as possible to make it easier for you to insert and remove.
Customer Reviews
Write a Review
Ask a Question
09/20/2021
Veronique B.

Canada
Changed my periods forever
Love this product. My periods became a breeze with these. I even am considering buying one for my friends. It made my periods mess free and it's pretty much the only product I use during my periods. During the past 6 months I got maybe 2 or 3 leaks tops....prior to the disk I have tried every product out there. But because of my heavy flow they ALL leaked. Except for this one. Changed my life for the best.
09/20/2021
Anonymous

United Kingdom
Easy transition from DivaCup
I transitioned to Nixit from my old DivaCup. I was intrigued by its lack of "stem" and the claim that it can be worn during sex. It took a bit of practice to "tuck" it behind my pelvic bone, but I'm now used to it and inserting is easy, with no leaks while I'm wearing it. It can be messy when emptying, but that's a fine trade-off because this is a really comfortable cup. I don't feel it at all when I'm wearing it. I haven't tried having full intercourse with it in yet, because it still seems like it might sit too low to be comfortable for me and my partner. But I'll update the review if we do try it!
09/19/2021
Anonymous

United States
good product, minor issue
good, holds my flow all day without needing to empty it. it saves me a lot of hassle as i tend to be very busy during the day and don't always remember i'm on my period until too late. it's also very transportable and comes with such a cute pouch which i appreciate. it's easy to clean and insert as well. however, i can't wear it both day and night as i get symptoms very similar to a yeast infection if i do that, even changing and washing it after i empty it at the end of the day before reinsertion. but i don't think it is a true yeast infection as the symptoms disappear after a day or two of not wearing the cup. so i simply stick to wearing it during the day and using a pad at night. it's minorly annoying that i can't wear it the whole time i'm on my period, but overall, it's a good product as this is likely due to my own biology and not a flaw of the product.